By Joshua Burd
Law firm Spiro Harrison has added redevelopment attorneys Brian M. Nelson and Kira S. Dabby, while announcing that it has changed its name to Spiro Harrison & Nelson LLC.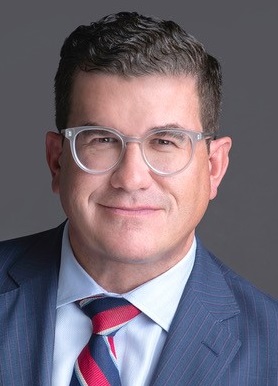 Based in Short Hills, the firm said both Nelson and Dabby join its team as partners. They come to the practice from Archer & Greiner PC, with Nelson previously serving as founding managing partner of the firm's office Red Bank.
They are now based in Spiro Harrison's office in the Monmouth County borough.
"Brian M. Nelson is one of the state's pre-eminent redevelopment attorneys representing both public and private clients on many complex projects," said Jason Spiro, founding partner of Spiro Harrison & Nelson. "We're thrilled to have someone of Brian's caliber and experience join our firm as a named partner as we expand the scope of services the firm offers."
Nelson, who chaired Archer's state and local law government group, principally represents public, private and nonprofit corporations in relation to redevelopment, public-private partnerships, economic development and governmental and regulatory affairs matters throughout New Jersey, according to a news release. Over the last decade, he has represented some of the largest local public entities in the state, including the municipalities of Middletown, Hackensack and Newark and the Jersey City Redevelopment Agency.
Prior to joining Archer, Nelson managed his own law firm, Nelson Supko & Hanlon. Before establishing his own firm, he practiced at Gibbons PC, where he focused on redevelopment, governmental and regulatory affairs matters.
"It's gratifying to join a team of exceptionally talented and agile attorneys capable of handling complex legal matters," Nelson said. "In its short history, this firm has become known for its sophisticated and creative approach to some of the most challenging legal representations.  I look forward to continuing the growth of Spiro Harrison & Nelson and to continuing to serve its clients with the winning combination of big law experience and outstanding responsiveness that they expect."
Dabby, an experienced litigator and redevelopment attorney, is a former partner in Archer's state and local government affairs group. Previously, she practiced commercial litigation at Latham & Watkins, where she played a lead role in defending one of the first natural resource damage actions to go to trial in the United States.
"Kira Dabby is an incredibly talented litigator and redevelopment attorney," said David Harrison, also a founding partner. "She has obtained numerous victories on behalf of clients at trial and on appeal, and her passion for defending clients' interests matches her strong intellect and legal expertise. We're thrilled to have her join our firm as a partner."
Dabby, a Harvard Law School graduate, concentrates her practice in municipal law, redevelopment law, governmental defense litigation and complex commercial litigation, the  news release said. Spiro Harrison also touted her broad litigation, trial and arbitration experience in matters of public entity liability, natural resource damages, employment discrimination, redevelopment law, defamation, fraud and complex business disputes.
"I'm excited to join a firm that has the talent and expertise to tackle the most complex types of litigation while still providing personal attention to each and every client," Dabby said. "I look forward to contributing to Spiro Harrison & Nelson's strong growth in the years to come."