2300 Chestnut St. in Philadelphia — Courtesy: Paul V. Profeta & Associates Inc.
---
(Editor's note: Paul V. Profeta is the publisher of Real Estate NJ.)
By Joshua Burd
After 35 years of ownership, Paul V. Profeta & Associates Inc. has sold an 80,000-square-foot office building in downtown Philadelphia for $28.75 million.
The West Orange-based firm said it sold 2300 Chestnut St. to Stoltz Real Estate Partners, a real estate investment manager. The sale price equates to $359.37 per square foot of office space, which Profeta said represents a record high for downtown Philadelphia.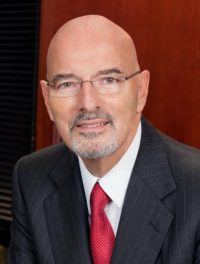 An investment sales team from JLL led by James Galbally arranged the transaction, with assistance by Nicholas DeSalvo, Brett Grifo, Heather Lombardi and Jennifer Blatstein.
"It's been a long and enjoyable run," said Profeta, the founder of Paul V. Profeta & Associates. "The building has always been a niche in the otherwise normal downtown office market providing regular substantial cash flow and now a significant capital gain."
Paul V. Profeta and Jeff Kelter purchased 2300 Chestnut St. in 1982 for a little more than $1 million, according to a news release. Profeta oversaw financing and leasing, while Kelter did the renovation work.
Those improvements were meant to convert and modernize an industrial building that once housed a car dealership and later was used by the federal government to build tanks during World War II. Profeta said the structure had tremendous load bearing capacity, but lacked the aesthetics needed to create something akin to the D&D Building in Manhattan.
The owners removed opaque plastic wall partitions and created new floor-to-ceiling openings to install energy-efficient, double-paned windows around the building. On the roof, they created clerestories with 360-degree glass to bring in natural light, while sandblasting, sanding and hand-oiling the oak roof to restore the structure.
They also left brick walls exposed and upgraded the façade by installing dentil molding, sanding and repainting all of the ornate metalwork on the outside of the building. Other improvements included installing decorative trees on the sidewalk and hanging awnings over the first-floor windows.
With a goal of creating the Philadelphia Design Building, Profeta and Kelter set their sights on one other key piece of the building: an exterior cut-out that had been used for parking and featured a Stroehman Bakery sign painted on the wall. The sign provided rent of $50,000 a year, while Profeta said removing it would reduce the building's value by anywhere from $500,000 to $1 million, but the owners believed it contradicted the aesthetic of the building.
They ultimately decided to replace the sign and hired Richard Haas, a renowned muralist, to create a piece reflecting the history of Philadelphia. The mural, which used the technique known as trompe l'oeil, was featured on several Philadelphia TV programs and highlighted in several architectural magazines, sealing the property's identity as the Philadelphia Design Building and leading to the city's rise as a destination for mural artwork.
The revitalized building rented up quickly for about $15 per square foot in the mid-1980s. Most of the fourth floor was taken by Knoll Furniture, which remained there for 30 years, Profeta said. Other design-oriented tenants that remained in the building for decades were Sheward Architects, American Silk Mills, Amman & Whitney and Maharam Fabric.
Profeta bought out Kelter once the renovations were complete and the building was leased, giving way to the latter's purchase of the Widener Building in Philadelphia.
In the years that followed, the Philadelphia Design Building served as a precursor to the type of creative space that is increasingly favored among office tenants and millennial occupiers, Profeta said. Knoll Furniture recently moved out after 30 years of occupancy to be closer to its major contract to furnish the new Comcast Tower in Philadelphia, but the space was quickly filled.
Early this year, Vanguard leased the former Knoll Furniture space and two other suites in the building with right of first offer on all remaining space. Saxbys Coffee also moved its headquarters there.
Following his recent sale of the building, Profeta praised the JLL brokerage team.
"They did a sensational job," he said. "I would recommend them to anyone wanting to sell an investment property in Philadelphia."
The building's new owner, Stoltz Real Estate Partners, is a vertically integrated real estate investment manager operating all over the country. It has raised about $750 million in five different funds and purchased several billion dollars' worth of property.
---
Paul Profeta has been in the commercial real estate business since 1976, when he created Paul V. Profeta & Associates Inc. He has mostly been a value-added real estate investor, buying and selling properties all over the country.
In addition to his real estate activities, Profeta recently partnered with Rutgers Business School to create the Profeta Urban Investment Foundation, which mentors and launches minority-owned businesses in Newark. To date, 14 businesses have been launched, creating 115 new jobs.
He also endowed the Paul V. Profeta Chair in Real Estate at Rutgers Business School, which led to the creation of the Rutgers Center for Real Estate and the appointment of Morris Davis to the chaired professor position. Profeta also publishes Radius magazine, which covers the Newark renaissance on a quarterly basis, in addition to Real Estate NJ.
Profeta has a certified organic farm in Readington, which represents several thousand acres in New Jersey and Pennsylvania. When the 25,000-square-foot farm store opens this fall, it will be the only store in the country that sells certified organic food that is solely grown on that farm.