The Glenpointe campus in Teaneck — Courtesy: Alfred Sanzari Enterprises
---
By Joshua Burd
Alfred Sanzari Enterprises has named a new general manager for Glenpointe, its flagship office and hotel campus in Teaneck.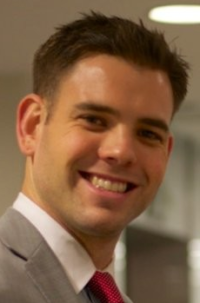 The commercial real estate firm announced Wednesday that it has hired John Melville for the role, which calls for him to manage day-to-day operations of more than 650,000 square feet of office space, three hotels and other facilities. His responsibilities also will include maintenance, improvements, parking and tenant service.
Melville joins Sanzari's executive team and will work closely with the firm's other leaders to spearhead the multimillion-dollar improvement that is underway at the property, according to a news release. That plan calls for further activating common areas and enhancing the tenant experience, with new furniture, design upgrades to common areas, the addition of a large outdoor courtyard and upgrades to the Glenpointe Spa & Fitness Center.
The company is also installing new flooring for tenant outdoor terraces and replacing lighting throughout the campus.
"As we embark on an ambitious capital improvement strategy at Glenpointe designed around elevating the tenant experience, we knew that a key component would be bringing in a dedicated general manager for the campus," said Ryan Sanzari, chief operating officer at Alfred Sanzari Enterprises. "John's attention to detail and commitment to high quality tenant service will add tremendous value and insight into the significant changes we're making at the property to ensure Glenpointe continues to be the preferred office and hospitality destination for leading companies across the Tristate area."
Melville previously served as a property manager for Newmark Knight Frank, where he led daily operations of two suburban, institutional-quality office buildings, the news release said. He also oversaw the delivery and lease-up of a $1.8 billion mixed-use development in Midtown Manhattan, which included a new Marriott Edition Hotel.
His other past positions include serving as director of tenant management for Greystone Management Solutions, where he oversaw all areas of the Metropolitan Transportation Authority's real estate holdings. That portfolio includes some 4,000 spaces leased to small, midsized and large tenants across the retail, restaurant and commercial sectors.
Prior to that role, Melville served as director of construction management for the MTA.
"What excites me most about this opportunity is the passion and dedication that the owners bring to ensuring that this flagship property remains a market leader," Melville said. "With millions of dollars in capital improvements underway and tenant engagement and experience services recently added, Glenpointe is driving the evolution of the modern workplace.
"I am looking forward to leveraging my expertise to provide high quality tenant service to match the level of excellence expected at a property of this caliber."
Glenpointe, which sits at the nexus of interstates 80 and 95, offers quick access to a host of area highways and is minutes from the George Washington Bridge. Along with its office space, the complex has 700 hotel rooms in the attached Marriott at Glenpointe and the recently opened, dual-branded Hampton Inn & Suites and Homewood Suites at Glenpointe across the street.
Sanzari's other recent investments at the property include the addition of a dedicated leasing and management office and a build-out for The Pointe, a shared amenities and tenant engagement hub operated by Better Spaces. Remaining investments are slated to be completed in the third quarter.