We assembled a panel of industry experts to tackle this month's question.
Here's what they had to say.
Robert S. Goldsmith, co-chair, redevelopment, & land use, Greenbaum, Rowe, Smith & Davis LLP (Iselin)
There is a growing recognition that investment and development are critical to the economic vitality of towns and their residents. This has resulted in a refreshing trend in many municipalities — often in towns that would be considered smart growth communities because of density or proximity to transit — to embrace rather than limit or reject new investment and redevelopment. Towns are embracing the resources and incentives provided by New Jersey's Local Redevelopment and Housing Law to facilitate investments that bring residents who are "walking wallets" into their downtown areas. Elected officials are also more willing to recognize that the success of their developers is reflective of the success of their communities as a whole, and that successful development can help support the municipal tax base and create opportunities for local citizens.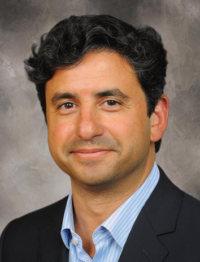 Michael Seeve, president, Mountain Development Corp. (Woodland Park)
Towns and cities have become more sophisticated in their analysis of land use applications. We think there is a greater appreciation for the financial benefits of clean, commercial ratables; planning and zoning boards and local leadership all welcome new projects that not only pay for themselves but will deliver net new tax revenue to a community's bottom line. We also see a greater appreciation for density and mixed-used projects as planners recognize the many examples of successful larger-scale developments, nearly all of which have a 24/7, mixed-use aspect. Well-conceived developments that meet the needs of communities and residents (live, work, play) and include contemporary workspaces, inviting retail and a residential or hospitality component are increasingly recognized as best practice. These are the type of the developments that will remain relevant over the long term.
Cecilia Lassiter, attorney, Sills Cummis & Gross P.C. (Newark)
Municipalities have gotten more creative in their approach to development. This includes looking at redevelopment as an alternative. Redevelopment projects have been on the rise since the Great Recession, from urban areas to older suburban communities with train stations. Some municipalities have adopted TOD redevelopment plans, which incentivize redevelopers to develop near train stations by including increased density and reduced parking requirements. Even municipalities that have not embraced redevelopment have nonetheless gotten creative by adopting overlay zones to encourage development, multiple uses and increased density, such as the borough of East Rutherford. According to the mayor of East Rutherford, the borough used the downturn as an opportunity to reexamine its zoning ordinance and optimize it. Additionally, many municipalities have stopped treating developers as the enemy, realizing that incentives, such as PILOTs, create a win-win situation by allowing redevelopers greater development opportunities and municipalities with opportunities to create desperately needed tax ratables.