By Joshua Burd
Newmark Associates has added to its sales team with the hiring of a broker who has a deep background in media and consumer analytics.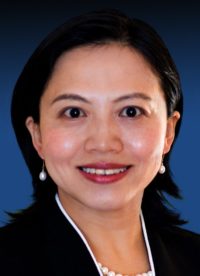 Jianning Meng joins the Cedars Knolls-based firm as a sales associate, Newmark announced. In her new role, she will cultivate the office, retail and multifamily markets in Essex, Hudson and Middlesex Counties.
Jianning recently worked as a residential broker with Keller Williams Suburban Realty, but has also worked for companies such as NBC Universal and The New York Times. In those jobs, she gained several years of experience in web analytics and analyzing customer behavior, which Newmark said is an asset in her ability to understand client needs in real estate.
She has lived in New Jersey and New York for more than 20 years. Her experience with The Times includes winning the Chairman's Team "Punch" Award and being a three-time winner of the Breakout Performance Award from New York Times Digital. Originally from Tianjin, China, Jianning completed her undergraduate studies in Biochemistry at Nankai University.
Jianning received a master's in biochemistry from the City University of New York, followed by a second master's in computer information systems from Baruch College.