Blackstone 360 LLC Managing Member Ibrahim Hasan (left) and CEO Airaj Hasan have led the firm's redevelopment efforts along South Harrison Street in East Orange. — Photo by Jeffrey Vock for Real Estate NJ
---
By Joshua Burd
The principals of Blackstone 360 LLC never intended to become developers in East Orange.
According to CEO Airaj Hasan, "it was just happenstance."
Hasan, whose firm had spent years as a general contractor in the region, thinks back to 2006, when a friend who was bidding on a city-owned property asked him to attend a meeting with the mayor. Soon enough, the conversation turned to a different property in the city altogether.
"When he introduced me to the mayor and gave him my background, the mayor said, 'Mr. Hasan, 141 South Harrison Street goes up for auction in two weeks,' " he recalled. "This is your building."
Admittedly, Hasan didn't know anything about the property, an abandoned 10-story building. But the firm entered a bid after considering the potential to convert it to a high-end, lifestyle-oriented apartment building — less than a half-mile from a train station.
"We purchased the building because we felt that if you built a Class A product here, it will sell," Hasan said. "And we opened in October 2009 at the height of the recession. In January of 2010, we were 96 percent occupied."
For Blackstone 360, the 105-unit project was just the beginning of what has become a major investment in East Orange. The development and design-build firm has since rehabilitated two other buildings in the city — comprising an additional 252 apartments — and now has a fourth project under construction that will deliver another 150 units to the neighborhood.
Blackstone 360 is also in planning for a fifth project, in what is still a gritty but improving inner-city neighborhood. Across all of its developments, the firm has sought to find value that allows it to offer luxury amenities and access to mass transit, but at significantly lower rents than buildings in more established markets.
"We get a lot (of renters) from New York City and the outer boroughs because they're priced out of those neighborhoods, but they want a similar lifestyle, they want similar amenities, they want a similar aesthetic for their building for where they're living," said Ibrahim Hasan, Airaj's son, who is a managing member of the Newark-based firm.
"And you get the same sort of crowd from Jersey City and Hoboken."
He added there is "a good mix of folks who are local to East Orange and surrounding locations such as Newark, Orange and South Orange, "who want to live in their community and want to live in the place where they've grown up, but they want a Class A product."
The firm said rents at its East Orange properties range from the mid to high twenties per square foot. By comparison, tenants along the Gold Coast can pay in the mid to high forties and even north of $50 per square foot in parts of Hoboken.
The developer's focus on lifestyle is on display at 144 South Harrison St., its most recent project to open in the city. Known as Essence 144, the 156-unit property includes units with high-end finishes and high ceilings, plus amenities such as a business center, reading room and a rooftop terrace.
The property hosted its first open house in early February and was 95 percent leased within 100 days, Blackstone 360's principals said. Renters at the building have about a seven-minute walk to NJ Transit's Brick Church train station and direct access to Manhattan, along with an entrance to Interstate 280 about two blocks away.
But Essence 144 is also a case study in how the firm has created value in its projects. The building was formerly an abandoned eight-story brick structure that would have supported around 50 units as it originally stood, Airaj Hasan said. But Blackstone 360 constructed five stories above the existing structure as well as an addition that tripled building's footprint.
Its first project in East Orange, the 105-unit building at 141 South Harrison St., was the first in which the firm was an owner and developer. Prior to 2006, it had spent 25 years as a general contractor in Newark, New York and other locales, with a body of work that included thousands of rehabbed units.
That also meant it recognized the benefits of infill development, enough to take a chance in 2006.
"When you do work in inner cities and you're exposed to the value of having infrastructure, when you take that leap of faith and you do your own project, you see the value that can be created in a neighborhood like this," Ibrahim Hasan said. "As opposed to going to a place that's already saturated and already built out."
The firm of about 90 has leveraged its construction background and its in-house design team in the rehabs that have made it successful in East Orange. They include Essence 144, Indigo 141 and a project known as Aura 240, located at 240 South Harrison St.
"We're eliminating all of the markups, and our delivery method is very different than most construction companies because we do a lot of the trades in house," Airaj Hasan said. "The biggest challenge here is: How do you manage risk? You manage risk by controlling the construction process. That's our strength."
Blackstone 360's next project is now under construction at 315 South Harrison St. It will expand on the developer's other properties by including ground-floor retail, which Ibrahim Hasan said is meant to support the hundreds of new residents that have come to the city as a result.
"These are folks who are higher-earning, so they're going to look for (a place) to get coffee in the morning and we want to incorporate that retail element in the latest project," he said.
Blackstone 360's track record in East Orange has caught the attention of lenders. George Gnad a capital markets broker and principal with Avison Young, said the firm has advised the developer for both construction and permanent loans on three separate mortgages totaling more than $75 million worth of debt. The competition among banks has increased and terms have gotten more aggressive with each project, he said, calling it proof that lenders have recognized Blackstone 360's formula.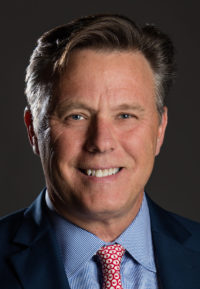 "Off the waterfront, it is virtually impossible to construct high-rise multifamily buildings," Gnad said. "The rents do not support the cost of construction. Now, Blackstone 360 has successfully completed this for the third time with Indigo, Aura and Essence."
He also noted that 144 South Harrison recently was appraised at more than $280,000 per unit. And without a doubt, values have risen at other properties in the neighborhood. Buyers have paid between $100,000 and $200,000 per unit in several recent transactions, while longtime landlords in the city are now investing in renovations to their units.
"East Orange is hot now," Airaj Hasan said. "People are knocking on doors every day asking, 'Do you want to sell?' "
That can in fact make it difficult to find additional sites in the city. But Ibrahim Hasan insisted that "we're opportunistic, so when we see something that we think we can capitalize on, we sort of go for it."
His father added that a willingness to convert former office buildings has allowed the firm to tackle sites that other multifamily owners wouldn't consider.
"The key is that you don't look at what everybody else is looking at," he said.
Moving forward, Ibrahim Hasan said the firm would consider looking outside East Orange, but the project has to fit the mold that has made Blackstone 360 successful as a developer over the past decade.
"If you look at some of really hot neighborhoods for development, if you look at parts of Jersey City, the acquisition costs are so high right now that I'm not sure it makes sense," he said. "So you've got to look a little bit outside of the box and find where the value is."
---
Before and after
The fresh exterior of the building known as Indigo 141 allows it to stand out among its neighbors on South Harrison Street. But less than a decade ago, it stood out for all the wrong reasons.
"The place was called the white elephant," said Airaj Hasan, noting that it had been abandoned for 15 years and was home to squatters and drug dealers.
The 1920s-era building at 141 South Harrison St., a popular hotel in its heyday that was later converted to an office building, was seemingly rotting away when the city put it up for auction in 2006. When Blackstone 360 acquired the property for $1.5 million, it went to work on transforming it into a modern apartment building.
That meant restoring much of the façade and installing new mechanical systems, along with adding two stories of structural steel that created space for additional units beyond the 60 that would have fit in the original structure. The firm also went a step further by extending the middle of the building on both sides in order to allow for an additional three apartments per floor.
Today, Indigo 141 is home to 105 high-end apartments.
"We always try to find that value in one way or another," Ibrahim Hasan said.