The Trenton statehouse
---
By Joshua Burd
State officials have rebooted another piece of the former Economic Redevelopment and Growth program — infusing it with a $75 million allocation specifically for commercial projects — as they continue to develop a series of new incentives for developers and businesses.
The Economic Development Authority, which manages the subsidy programs, said the gap financing tool would once again be available to applicants with projects containing at least 100,000 square feet of retail, office or industrial space. In announcing the move Thursday, the EDA also said it was expanding the pool of tax credits available for residential projects under the relaunched ERG program, from $50 million to $125 million.
The authority initially reopened the ERG program in early March, nearly two years after the subsidy expired amid controversy over the state's previous generation of incentives.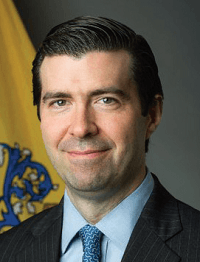 "Thanks to the foresight of Gov. Phil Murphy and the Legislature in reopening the ERG Program, essential commercial and residential projects throughout New Jersey will be able to move forward while the new programs created by the Economic Recovery Act are under development," said Tim Sullivan, the authority's CEO, referring to a newly enacted law.
"These programs will drive economic growth and attract new businesses and workers to New Jersey. This is always important, but it is especially crucial now as we begin recovering from the economic impacts of COVID-19."
In a news release, the EDA noted that the commercial ERG program is an incentive to help developers and businesses address financing gaps in projects, including below-market development margins or rates of return. Qualified projects can receive an incentive grant reimbursement of up to 30 percent of total eligible costs and up to 40 percent if they are located in Atlantic City, Camden, Paterson, Passaic and Trenton.
ERG subsidies are not meant to be a substitute for conventional debt and equity financing, the authority said. Before applying, applicants must have the balance of their funding identified or in place or be able to demonstrate that any terms of other financing are reasonable.
The new phase of the commercial ERG program is subject to the existing ERG regulations and statutes, as amended by the Economic Recovery Act, which Murphy signed into law in January, and a subsequent clean-up bill. Among other requirements, projects must:
Be predominantly commercial and contain 100,000 or more square feet of retail, office, and/or industrial uses for purchase or lease.
Be located in a qualifying incentive area
Not have commenced any construction at the site of a proposed redevelopment project prior to submitting an application or demonstrate to the EDA that the project would not be completed otherwise or is to be undertaken in phases
Demonstrate that a project financing gap exists
Demonstrate the tax revenues the state will realize from the project will be greater than the incentive being provided
The EDA will begin accepting applications for the extended commercial ERG program at noon Monday, Aug. 16. All applicants must submit for the program — which will be accepted on a first-come, first-served basis until funds are exhausted or Thursday, Dec. 30 — via the authority's online application at https://application.njeda.com/.
Detailed information on eligibility for the extended commercial ERG program is available at https://www.njeda.com/erg.
Potential applicants can submit questions about the commercial ERG program and applications to ERGextension@njeda.com until 11:59 PM Sunday, Aug. 8, 2021. Responses to the questions will be posted to a Frequently Asked Questions section on https://www.njeda.com/erg.