A view inside JR-1, one of several laboratory and R&D buildings at the former Sanofi U.S. research campus in Bridgewater, now known as the New Jersey Center of Excellence. — Courtesy: JLL
---
By Joshua Burd
They are anything but household names, but firms such as Nevakar, Clinical Genomics and Vertice Pharma may well represent the future of New Jersey's life sciences industry.
They also share a common address — the former Sanofi research complex in Bridgewater — and are among more than a dozen companies using laboratories built and vacated by the French drug maker.
Call it a sign that the need for R&D space is alive and well in New Jersey.
"The demand continues to grow," said Kurt Padavano, principal and chief operating officer of Advance Realty, whose firm acquired the site in 2013 with CrossHarbor Capital Partners LLC. "I think the workforce in New Jersey continues to attract both large, established companies, as well as startups that are locating close to the bigger legacypharmaceutical companies."
While the state remains home to many of the world's pharmaceutical giants, those companies have largely moved their R&D functions to other states. That has left New Jersey with millions of square feet of legacy laboratory space that at one point faced an uncertain future.
But a growing pipeline of young life sciences firms has offered a second chance for that space. In the process, the ventures have served as anchors for developers seeking to repopulate large, vacant pharmaceutical campuses with turnkey laboratories.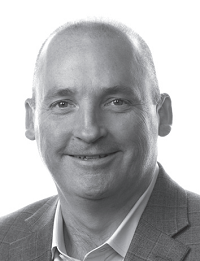 "These capital-constrained companies would rather invest their money into their research and their talent than into those facilities, which can be extremely expensive," said Bob Ryan, a senior vice president with JLL, who is part of the marketing team for the Bridgewater campus. "So if you have existing infrastructure, that's really what makes it viable."
That has proven to be a winning formula at what's now called the New Jersey Center of Excellence, where Advance and CrossHarbor have all but filled the 800,000 square feet of former Sanofi lab space. Those tenants are now central to the joint venture's plans to create a repurposed campus that would include apartments, retail and other services.
An emerging biotech firm is also driving interest at the former Hoffmann-LaRoche campus in Nutley and Clifton, now known as ON3, which is slated for its own mixed-use redevelopment. Prism Capital Partners announced last summer that Modern Meadow, which develops leather from collagen protein instead of animals, would relocate from Brooklyn to lease roughly 73,000 square feet.
That commitment includes newly built R&D space that Roche never used before announcing it would close the 116-acre campus.
"Laboratory and R&D space is really getting the biggest benefit of all this excess capital that corporations have, because they're starting to invest in the future," said Eugene Diaz, principal partner with Prism. "When you see that capital coming in and the investment in R&D, it's really a good thing for us and a good thing for the state."
---
Much like the facilities that were preserved in Bridgewater and Nutley, experts say the lab space must be no more than 10 to 15 years old in order to be viable for new user. The presence of existing on-site infrastructure, such as substations and backup power, have also allowed buyers to attract new tenants to spaces that would cost more than $1,000 per square foot to build from scratch.
"The good news at these large corporate campuses (is that) they spent significant amounts of money over the years to maintain, upgrade and improve what they had," said Tom Sullivan, a senior vice president with CBRE's life sciences group. "So in many cases, the market benefits from the availability of what we call Big Pharma-quality, second-generation space. … That legacy of their quality helps with their future uses."
Brokerage firms that track the life sciences market identify between 16 million and 17 million square feet of usable lab or R&D space in northern and central New Jersey. But there is only about a 10 to 12 percent vacancy rate, a sign of both the demand for such space and the relative lack of inventory compared with other major life sciences markets.
In a recent report, CBRE tracked seven tenant lab requirements in the state for a total of 420,000 square feet. That level of demand is generally consistent from year to year, Sullivan said, noting that spinoff companies, venture capital-backed startups and generic pharmaceutical firms have accounted for much of that demand in recent years.
That represents a shift from past generations and a stark difference from the current activity in other major life sciences markets such as Boston-Cambridge and the San Francisco Bay area.
"What we're not seeing is a large-scale, Cambridge-type of deal, where Big Pharma goes out and takes 200,000 or 300,000 square feet or more of lab space," Sullivan said. "New Jersey just hasn't seen that type of mega absorption of Class A lab space, so we've relied on more of a diverse group of companies."
Sullivan, who is based in CBRE's East Brunswick office, said the "sweet spot" in today's New Jersey laboratory market is 10,000 to 30,000 square feet. Meantime, "the definition of what is a good, significant lab R&D deal has clicked down" from around 120,000 square feet in past years to 50,000 to 60,000 square feet.
The same CBRE report also said New Jersey was among just a few markets that stand to gain from the long-term growth of the U.S. life sciences sector, which is tied to the aging U.S. population, technology and mounting pressure to find new treatments. Despite years of consolidation by Big Pharma, the firm said the state remains attractive due to the availability of lab space, existing talent and government support for the industry.
Still, it's unclear as to how long New Jersey's existing inventory will last. The owners of the former Roche and Sanofi campuses have reached or are approaching capacity for their research space. Meantime, JLL has already seen a strong response to the 1.14 million-square-foot Bristol- Myers Squibb R&D complex in Hopewell, which the company is selling as it reshuffles its footprint in Central Jersey and nationwide.
The campus hit the market last fall, offering a 33-building, 433-acre campus that includes some 500,000 square feet of R&D space and a wealth of infrastructure.
"Even two years out, we're already starting to see significant demand in the market," said Ryan, the JLL broker. "BMS won't vacate until 2020, but we already have strong activity, which indicates the overall health of the New Jersey lab market and why we have such a low vacancy rate."
Like the Roche campus, the Bristol-Myers Squibb complex includes lab space that is effectively brand new, Ryan said. That is likely to add to the appeal as JLL markets the site as both a leasing opportunity for research firms and an investment opportunity to a potential redeveloper, which would allow it to follow a similar path as the Sanofi and Roche campuses.
---
What is clear is that New Jersey is poised to support the long-term growth of new pharmaceutical and biotech firms, according to JLL. The state has offered incubation space for more than a decade at the Commercialization Center for Innovative Technologies in North Brunswick, a 46,000-square-foot building that offers prebuilt labs and other support services for startups.
But Jim Medenbach, a managing director with JLL, said the state has recently introduced another facility that builds on that commitment. The Economic Development Authority has repurposed a former Novo Nordisk research building on the same campus to create what's known as the Biotechnology Development Center.
"This is designed to accommodate companies that are really at the next step or a little above a startup, where the laboratories are prebuilt and the companies can move into those spaces," Medenbach said. "It's a shared services environment — think of it as a WeWork for laboratory space rather than office space."
That's not to mention newly created incubator spaces such as the Princeton Innovation Center in Plainsboro and a similar facility that Celgene Corp. that will debut this year in Summit. JLL also pointed to a roughly three-year-old accelerator at Kean University in Union, along with a planned innovation campus at Rutgers University.
"With all of this incubation and innovation space being developed, we're positive on all of that and hoping that the end result is a few companies out of that development that grow into major companies," said Dan Loughlin, an international director with JLL and its head of office brokerage in New Jersey.
In the most high-profile examples, the campuses that have found success have done so with the help of a large anchor tenant that isn't necessarily moving into turnkey space. Ryan pointed to the new Nestlé Health Science facility at the Center of Excellence in Bridgewater and the new Seton Hall – Hackensack Meridian School of Medicine at the former Roche campus.
Another key ingredient is incentives, which have been critical in many recent deals related to life sciences. Stakeholders have been vocal about the need to compete with other states as it did in the case of a firm such as Modern Meadow, which chose Nutley over a competing location in New York.
The seven-year-old biotech firm accepted a 10-year, $32 million tax credit from the state Economic Development Authority last summer as an incentive to move its headquarters to New Jersey. During a panel discussion last fall, Diaz stressed just how important those incentives were in helping Prism Capital Partners seal the deal.
"New York went after them as hard as we've ever seen New York go after another enterprise," Diaz said during a NAIOP New Jersey event. "And New Jersey is an expensive market to do business in. It just is — and while we've got some good attributes in terms of labor and in terms of location, there are some (firms) that just don't need all of that and will go elsewhere."
On the campaign trail and since taking office in mid-January, Gov. Phil Murphy has called for using the state's powerful incentive programs to help small businesses and innovation-minded startups. If that turns out to include life sciences firms, the approach would dovetail with a mantra that Loughlin has heard from industry executives.
"I think New Jersey has to maintain a very aggressive incentive program just to compete," Loughlin said. "Our cost structure is already high, so I think the incentives are something that we need to help balance that out."