With the recent approval of the first awards under Emerge, the state's new jobs-based tax incentive program, officials and other insiders expect to see a measured pace of applications for a subsidy that was designed to be more discerning and targeted than its predecessor.
---
By Joshua Burd
The state has approved its first two awards under the new Emerge program, prompting one observer to note that the Economic Development Authority is "open for business" more than two years after the lapse of the jobs-based Grow New Jersey tax incentive.
That may be true, but industry experts caution that New Jersey may not see a flurry of new applications under Emerge and, in turn, a spike in large office deals in the immediate months ahead. State officials agree, as they manage a program that was designed to be more discerning than its predecessor and address concerns about ballooning subsidies of the past.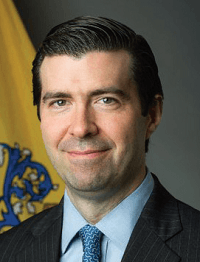 "We'll likely continue to see strong interest in the program and continue to see applications," Tim Sullivan, CEO of the Economic Development Authority, said in an interview in early October. "This program is more targeted than the prior program — and that's a good thing — so I don't think we would expect to see the same volume of the number of projects approved as under the prior program. We're intentionally being a bit more judicious and targeted in how we want to attract and retain — primarily attract — new jobs and good-paying jobs in targeted sectors."
Make no mistake — Emerge has already made a splash in recent weeks with the announcement that that Fiserv, a Fortune 500 financial technology company, would lease more than 400,000 square feet in Berkeley Heights with the help of a seven-year, $109 million tax credit. Coming in late September, the EDA's approval was tied to Fiserv's commitment to invest more than $105 million in the new fintech hub and bring some 2,000 new jobs to the state.
The announcement came just after the authority approved its first-ever subsidy under Emerge, a seven-year, $9.996 million incentive to encourage Party City Holdings Inc. to lease more than 200,000 square feet in Woodcliff Lake. Both awards will likely spur additional applications under the program, providing a blueprint for the types of companies and projects that the state is looking to subsidize.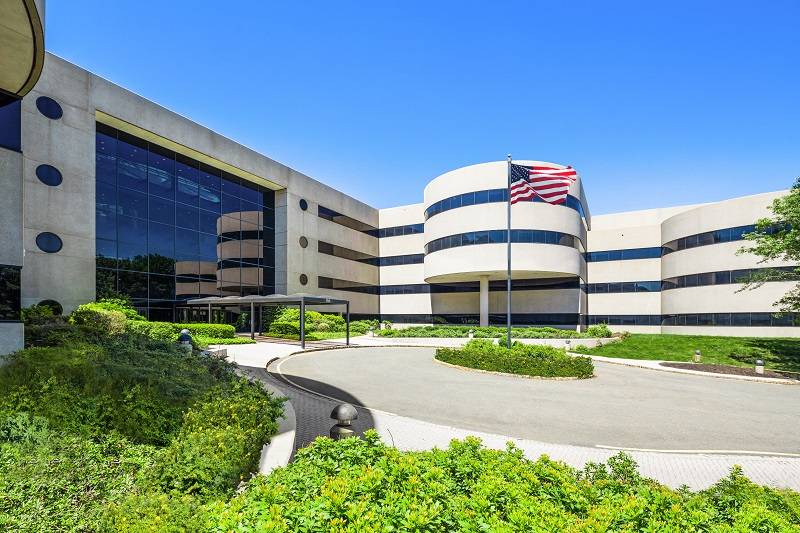 ---
"I think the experience of seeing Party City and Fiserv go through the process, from application to board approval and announcement, will be confidence-inspiring for other folks who are considering applying for the program," Sullivan said. "It's a new program and it follows on the heels of a program that needed reform and had a lot of scrutiny and attention, so you can understand why a lot of companies are saying, 'I'd like to see that actually work before I get too excited about it.'
"But now you're seeing two really important, good projects go through it and I think that's going to be an accelerant to companies' interest in the program."
The milestones come after a contentious end to the state's prior business incentives, which expired in June 2019, giving way to a new $14 billion package of subsidies under the New Jersey Economic Recovery Act of 2020. Chris Murphy, a Newark-based partner with Murphy Schiller & Wilkes LLP, pointed to key changes under Emerge, including the limits on awards for retained jobs, as well as the overall decrease in the tax credit award per job, per year, in order to put the subsidy in line with those of competing states.
Both changes were by design, following criticism by Gov. Phil Murphy and scathing watchdog reports about how the incentives proliferated under his predecessor, Gov. Chris Christie. But as Chris Murphy noted, the barriers to participating are still lower in states such as New York, which has "as of right" incentives for companies that bring jobs to parts of Manhattan or the outer boroughs.
He said it's too early to tell just how much activity Emerge will generate, but believes the program "really applies to very specific cases, whereas Grow New Jersey applied to a wide range of scenarios" — from companies that were thinking about leaving the state, to those that were expanding here to those that are coming in from outside New Jersey.
"I think (the Emerge program) is perfect for a company that is currently located outside of the state and is looking to relocate jobs to New Jersey, but they also have to be considering alternative locations," said Murphy, who leads MSW's economic incentives advisory practice group. "It can't be a done deal — it needs to be a material factor in the company's decision."
Stakeholders also point to the complexity of the application process for Emerge, noting that it takes time for businesses and their professionals to fully digest the guidelines of any new program. Steven Mlenak, a partner with Greenbaum Rowe Smith & Davis LLP, said that process is now taking place among many companies, attorneys and brokers.
"(They're) going through their due diligence, doing their modeling and I think that's the stage a lot of businesses are in right now," said Mlenak, who leads the firm's financial incentives and economic development practice group. He added: "Once those things get figured out and there's a little bit more of an understanding, we're going to see more action and more volume."
Observers question whether the application process and the cost of compliance will deter companies with limited resources or those that would not receive a large enough award to justify the expense. Sullivan, for his part, said the depth of the application was key to ensuring that "we're getting full disclosure and full transparency from our applicants about what the situation is," as the EDA goes through a "complex and multifaceted" evaluation of whether the award is truly a deciding factor.
"If six months from now we're hearing … it's not user-friendly enough, it's too cumbersome, we're certainly happy to evaluate that and see what we can do, but it's a balance (with) trying to get all of the information we need," Sullivan said. "These are complex decisions, these are multimillion-dollar investments that the state is contemplating making and we've got to make sure we get all the information we need to evaluate those decisions. But we also want it to be accessible to small and midsized businesses and businesses that are considering coming to New Jersey."
He added that the program fits as well with smaller firms that are growing and considering a move to New Jersey as it does with large corporations, if not better. What's more, the Economic Recovery Act has other tools for more entrepreneurial companies, including the New Jersey Innovation Evergreen Fund and the Main Street Recovery Finance Program.
To be sure, stakeholders are also now gauging the interest in other incentives that are being rolled out under the law. Mlenak pointed to Aspire, the gap financing program for developers that will replace the high-profile Economic Redevelopment and Growth program, as well as new subsidies tied to film and television productions, brownfield sites and the preservation of historic buildings.
Some of those programs come with stipulations that applicants will have to consider carefully, including requirements for wages and green building standards and the need for so-called labor harmony agreements between commercial property owners and unions.
"Like all of the EDA programs, it's going to be a cost-benefit analysis for these businesses to determine whether the requirements … offset or neutralize the benefit you get in the tax credits," Mlenak said. "It's an individualized assessment that's going to need to be made on each program."
---
In the fight
The state's new Emerge tax credit program is only just getting off the ground, but there's no understating the importance of simply having it as an option. Especially after more than two years of having no jobs-based incentive that New Jersey could use against competing states.
"I know the brokerage community and folks in New Jersey real estate are very excited that we have something — that's important," said Chris Murphy, a partner and real estate attorney with Murphy Schiller & Wilkes LLP, in Newark. "Even if a company doesn't take advantage of it, to have it as part of the discussion and as part of the analysis is a big deal, because now New Jersey is not immediately taken off the list. We have a fighting chance to attract new jobs."
Being in the fight has already made a difference with two companies — Party City Holdings Inc. and Fiserv Inc., the first applicants to be approved for Emerge awards.
PARTY CITY
AWARD: $9.996 million over 7 years
ADDRESS: 100 Tice Blvd., Woodcliff Lake
SIZE: 208,911 square feet
COMPETING LOCATION: White Plains, New York
AT A GLANCE: The incentive, the first awarded under the new Emerge program, will allow Party City to move its headquarters to 100 Tice Blvd. under a full-building, 16-year lease. Doing so would allow it to consolidate existing offices in Rockaway and Elmsford, New York, the site of its current headquarters. If the company chooses Woodcliff Lake, it would bring 357 new full-time jobs to New Jersey and preserve 338 full-time, non-retail jobs that are at risk leaving the state, although the existing positions did not factor into the subsidy amount.
The award is tied to a proposed capital investment by Party City of $32.3 million, with a projected present value net benefit to the state of $35.7 million.
FISERV
AWARD: $109.23 million over 7 years
ADDRESS: 100 Connell Drive, Berkeley Heights
SIZE: 412,000 square feet
COMPETING LOCATION: Alpharetta, Georgia
AT A GLANCE: Fiserv has pledged to create a new financial technology hub in Berkeley Heights that would house some 3,000 employees, including 2,000 jobs that would be new to New Jersey. The Brookfield, Wisconsin-based company, a global provider of payments and financial services technology solutions, would lease the space from The Connell Co. at the sprawling campus along Interstate 78 known as The Park.
The award is tied to a proposed capital investment by Fiserv of $105.6 million, with a projected present value net benefit to the state of $254.6 million.