Multifamily investment sale volume in northern New Jersey totaled $5.45 billion across more than 750 transactions, according to data from CBRE, the highest ever. A team led by CBRE's Nat Gambuzza brokered 46 transactions last year for a combined $547 million, including the sale of 88 Woodland Road in Short Hills.
---
By Paul Bergeron
In today's booming multifamily sector, it doesn't take much to find the "value" in a value-add deal.
At least, that's according to industry insiders who say that investor demand for so-called workforce housing shows no signs of fading in the year ahead — amid the continued need for moderately priced apartments in key markets such as New Jersey.
"I've never seen such lucrative transactions in such a short period of time as I'm seeing now," said Nat Gambuzza, a Saddle Brook-based broker and senior vice president with CBRE. "This is especially true in value-add deals where the buyers are finding that they don't even have to do that much work — maybe a coat of paint, not a full kitchen remodel — and are still finding demand from tenants at higher rents than they anticipated."
Value-add deals and workforce housing remain the primary focus after pent-up demand from 2020 carried into 2021. Capital is still chasing a limited number of potential deals.
What's more, according to Eric Harvitt of Keasbey-based Landmark Cos., the market is buoyed by renter renewal rates that "are high and getting higher. We used to have about 30 percent to 40 percent churn on renters, but now it's closer to 20 percent."
"Demand is off the charts for workforce apartments," said Harvitt, principal with Landmark, which owns about 3,200 units. "Properties are going up everywhere in an effort to solve the affordable housing situation, but those market units are mostly A-level units. Workforce housing, in particular, is through the roof."
He said, when renewals come up, he doesn't raise the rent to market rate, especially for his steady residents and those who have lived at the property for a while. He is raising them for new tenants.
"And of those who complain about the rent hikes, we find that they then go out and look around and usually come back to realize what we're offering is more than fair," Harvitt said.
Ken Uranowitz, president of Gebroe-Hammer Associates, said the Livingston-based brokerage firm in 2021 marked the best year in its 47-year history — closing more than $2 billion in sales.
"The coming months of 2022 are expected to bring much of the same: continued deal flow and capital velocity that will feed record demand, especially among private and institutional investors, funds and lenders," he said.
"In this post-pandemic rebound, where inflation is pushing rents higher and tightening occupancy levels, I have never seen this much demand for multifamily in my career."
He added that: "a few quarter-point (interest) rate hikes are not expected to dampen investor demand anytime soon."
Gambuzza experienced similar good fortune and expects it to continue. In 2021, northern New Jersey saw its highest multifamily transaction volume ever at $5.45 billion and more than 751 transactions. Of that, his team did $547 million and 46 transactions.
"We expect 2022 to exceed 2021," said Gambuzza, whose team through late February had inked more than $102 million in transactions in 2022. "Class B and C properties are in the highest demand due to their affordability from renters and their ability to create the most amount of value through renovations."
"Most buyers prefer a value-add strategy which typically points them to older buildings that can be purchased, renovated, have their rents increased and then be resold for greater profit," he said.
Gambuzza said that Class A properties have higher rents and are generally limited in their ability to grow. They appeal to buyers seeking capital preservation and 1031 exchanges. That has left many investors clamoring for New Jersey's older apartments, which Uranowitz said remain "the backbone of the state's residential housing stock."
"Specifically, North and Central Jersey's high-population-density municipalities remain reliant upon these types of apartment properties to house today's workforce tenants — from police and fire personnel and restaurant staff, sales and service, administrative and tech-support workers to post-bachelor's career starters," Uranowitz said. "For this reason, Class B and C apartment assets are at the top of investor checklists thanks to their inherent value-add (and) property repositioning opportunities."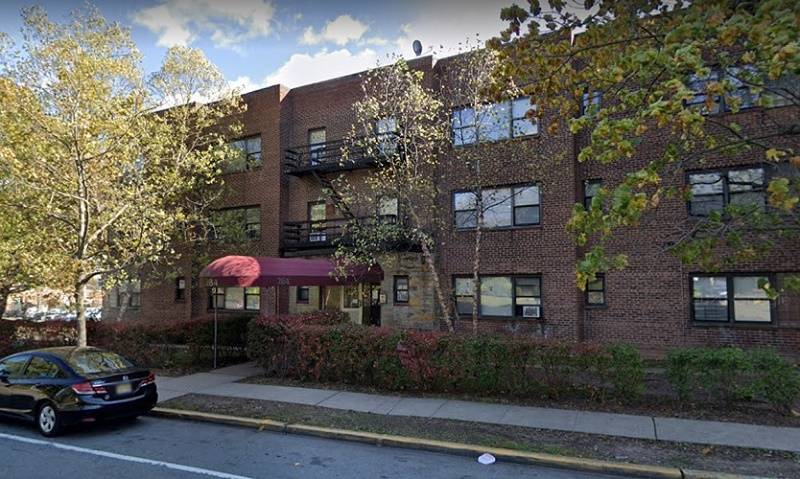 Gambuzza said, as for financing deals, in early 2021, lenders were requiring holdbacks and escrows as security for nonpaying occupants, which is no longer required: "The lending space now is 'more normal,' and no one is overly concerned about rent collections due to the lack of vacancy and the increased rents."
He said older, longer-term property owners are still looking to sell if the price is right – at least those who have decided that their properties are not going to be passed to the next generation. "Some of these sellers are transitioning to other markets or other asset types — reshuffling the deck, so to speak."
Gambuzza said that some buyers have found quick success in reselling properties they bought after holding them for just one year.
"In particular, this strategy worked well for those who purchased real estate during the 'gray,' or unknown period in the beginning of the pandemic," he said. "No one could anticipate what would happen with rents. Some were expecting that the majority of renters would stop paying rent. The opposite happened. Rents have grown so quickly from that period. That coupled with increased demand from buyers compressed cap rates and further proved the resiliency of multifamily investments."
He said the Hudson County market is recovering well after it saw "so many" people leave the area for the suburbs.
"We are seeing demand return to urban markets where some prefer the urban amenities," he said. "We aren't seeing any softness in the market right now. Both urban and suburban are seeing little vacancy now and rents are rising. New product is all being absorbed briskly."
Gambuzza said supply chain challenges are delaying some projects.
"Appliances and other materials have been a challenge to obtain," he said. "Some owners who can get them are stockpiling them for when they need them. Others are 'settling' for appliances in alt-brands or styles if the product they want isn't available when needed."
---
Paul Bergeron is a freelance reporter based in Herndon, Virginia.