By Joshua Burd
A well-known, Princeton-area brokerage team has joined JLL as part of the firm's plan to launch a new office and expand its reach in the high-profile submarket.
The real estate services firm announced this week that it has hired Thomas Romano, Timothy Norris, Vinny Di Meglio and TJ Romano. Thomas Romano joins as a managing director, while Norris and Di Meglio join as senior vice presidents and TJ Romano as an associate.
They will assist the firm's effort to establish an office in the Princeton area, although the address of the new location was not immediately available Monday.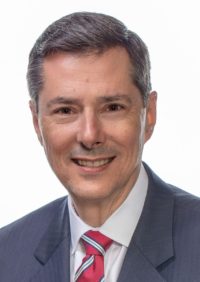 "The Princeton area is the second-largest Class A submarket in New Jersey, and Tom Romano and his colleagues have a truly dominant agency presence in the area," said Dan Loughlin, market lead for JLL's New Jersey office business. "The market is highly parochial, so JLL having a physical presence there is crucial."
The brokerage team joins JLL from Colliers International.
Thomas Romano, an executive managing director with his previous firm, brings more than 23 years of experience in New Jersey commercial real estate, with a primary focus on agency leasing, tenant representation and investment sales services in the Princeton area, JLL said. He and his colleagues oversaw an agency leasing portfolio comprising several million square feet of office space in the Princeton market.
He has also completed agency leasing and tenant representation transactions totaling more than 4 million square feet with an aggregate value in excess of $400 million.
Norris has more than 30 years of experience in New Jersey commercial real estate, with a primary focus on investment sales and landlord representation services in the Princeton area, the firm said. He has sold more than $200 million worth of commercial real estate throughout the U.S, about 75 percent of which was located in central New Jersey.
Di Meglio has more than 10 years of experience and has completed hundreds of transactions totaling more than 1 million square feet of leasing activity, along with investment sales worth more than $35 million, according to a news release. In 2017, he was chosen by Connect Media as one of its 25 young leaders in the commercial real estate business throughout the U.S.
In 2018, Di Meglio was accepted as a member of the prestigious Forbes Real Estate Council.