By Joshua Burd
Design firm JZA+D has made two new additions to its team as it looks to expand its portfolio of hospitality, multifamily, retail, workplace and academic projects.
In a news release, the Princeton-based practice said Yadie Meko and Stewart Tillyer have joined its roster as project designers. Both bring technical and technological expertise, the firm said, noting that the hires will help it sustain business development efforts and enhance service to current clients.
"Yadie and Stewart come from entirely different backgrounds, but both are creative, hardworking and talented," said Joshua Zinder, managing partner of JZA+D. "After just a short time since starting with us, the firm is already better off for their contributions, which complement our multidisciplinary approach to highly sustainable and contemporary designs."
Zinder, who announced the hires alongside JZA+D Partner Mark A. Sullivan, added: "We're proud that they have found a professional home here, and we hope they will benefit from JZA+D's commitment to dedicated mentorship."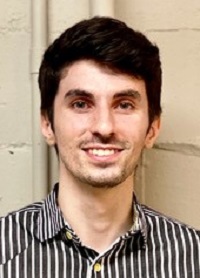 Meko earned her bachelor's in architecture from the University of Pennsylvania and was a board member of ARCHtank, the undergraduate student architecture association, the news release said. She is a member of the International Association for the Exchange of Students for Technical Experience and studied at Delft University of Technology in the Netherlands, earning a master of science in architecture.
JZA+D added that Meko's architectural and interior design experience includes design development and delivery for several Penn libraries projects. She boasts software expertise in AutoCAD, Rhino, Revit, Sketchup, Vray, Illustrator, Photoshop, InDesign, Bluebeam, Lightroom and Premier Pro, while she is fluent in English, French, Amharic and Oromo.
For his part, Tillyer earned a bachelor's in architecture from the Syracuse University School of Architecture, where he participated in a study abroad program that took him to London, England, and Florence, Italy, the news release said. The firm cited his advanced computer skills and said that, prior to being hired, he gathered work experience that includes design development for outpatient clinics in the Bronx.
Tillyer is proficient in Rhino, Revit, AutoCAD, vRay, DIVA, Photoshop, Illustrator, InDesign, Acrobat and SketchUp.