A rendering of an upgraded lobby at 61 South Paramus Road in Paramus, a 286,126-square-foot office building that is being repositioned by Onyx Equities LLC and Garrison Investment Group. Notable leases at the property include a 42,000-square-foot commitment by the law firm DeCotiis, FitzPatrick, Cole & Giblin LLP, which announced the commitment in spring 2019. — Courtesy: Onyx Equities LLC
---
By Kathleen Lynn
With 2020 underway, owners of New Jersey office buildings are closely watching Trenton to see if the state will pass new tax incentives to attract employers.
That's one of the key issues and trends likely to drive the office market this year, according to interviews with brokers and landlords. In fact, observers say the fate of tax incentives will have more impact on New Jersey's office market than the presidential election.
Another continuing trend to watch involves the fate of many older buildings, constructed in the office boom of the 1980s. Many are being sold and renovated to better suit today's workers, while other properties are being replaced with industrial, residential or mixed-use space.
"Older buildings are going two ways — either they're getting knocked down or getting significantly revamped. It's all good for 2020," said Mark Russo, Newmark Knight Frank's research manager in northern New Jersey. As obsolete buildings are removed from the market and inventory shrinks, he said, vacancy rates are dropping, opening the door for higher asking rents in certain submarkets.
At the same time, New Jersey still has enough extra supply that there's expected to be little new speculative office construction this year.
After earlier incentive programs to attract or retain businesses expired last summer, Gov. Phil Murphy, a Democrat, has been negotiating with legislative leaders over replacement proposals.  The earlier tax breaks have come under fire after accusations that some were improperly awarded. And some critics said the incentives didn't create enough jobs to make up for the lost tax revenues.
Office building owners, however, argue that incentives are needed to continue attracting and keeping employers in the Garden State.
"It's imperative because New Jersey is not the lowest-tax state in the U.S. It's one of the highest, both on a personal and corporate basis. Without certain incentives, you just will not have sustained demand," said Edwin Cohen, principal of Prism Capital Partners LLC, which is developing the ON3 campus along Route 3 in Clifton and Nutley, at the 118-acre former Hoffmann-LaRoche property. Several of ON3' new tenants received incentives to move to the site.
Michael Seeve, president of Mountain Development Corp. in Woodland Park, also sees the need for incentives.
"Companies go where they're welcomed, where they're wanted, where people make a little extra effort to win the business," Seeve said.
Incentives aside, where will this year's tenant growth come from? New Jersey's unemployment rate is below 3.5 percent, but the strong job market hasn't been as much of a boost to the office market as you might think. Much of the state's job growth has come in sectors that don't use much office space, such as health care and education, Russo wrote in a recent report.
Instead, Russo sees demand for office space coming from life sciences and biotech. That sector was behind several significant leasing deals in 2019, including Gemlab's lease of 90,000 square feet in Plainsboro, Celularity's lease of 145,000 square feet in Florham Park and SK Life Science's lease of 58,000 square feet in Paramus.
Cohen, of Prism, is also bullish on the sector. ON3 is scheduled to become the home of Quest Diagnostics, and Prism has a plan for a separate 165,000-square-foot research and development building, possibly starting as early as this year.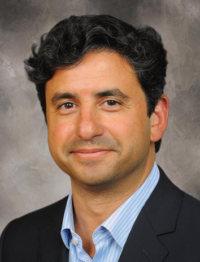 Seeve sees tenant demand coming from smaller service companies, such as law, marketing, finance, accounting and advertising firms.
Office tenants from any sector will continue to want places that will appeal to young workers, who generally don't love office parks that are cut off from a downtown, pedestrian-friendly heartbeat.
Seeve said the desire to be in a lively place was behind his company's recent purchase of 3 University Plaza in Hackensack, a city that has restaurants, shopping and highway and transit connections — and that has embraced redevelopment efforts.
And Cohen said that at ON3, Prism is aiming to turn a site that was gated off from the community into a pedestrian-friendly, mixed-use development with homes, hotels and restaurants, as well as office space. The site also has easy public transit links to New York City, he said.
Amenities inside buildings, such as food service, common areas and fitness centers, are also being upgraded, according to Andrew Judd, New Jersey market leader for Cushman & Wakefield.
"No longer is it OK to have a fitness center with just a couple of hanging weights and a couple of treadmills," Judd said. "They want to have classes."
Corporate tenants want these amenities in their buildings because they're competing for workers at a time of low unemployment, he added.
"In the war for talent, you need to retain your existing workforce as well as recruit new people to your organization," Judd said.