3 Becker Farm Road
Roseland, NJ 07068
---
AT A GLANCE
Year founded: 1930
Number of attorneys: 93
Number of attorneys involved in commercial real estate in New Jersey: 20
Areas of expertise in real estate: Advising prominent stakeholders on the full range of issues involved in the development, construction, acquisition, sale, leasing, financing and management of residential, commercial and industrial properties.
---
OUR CLIENTS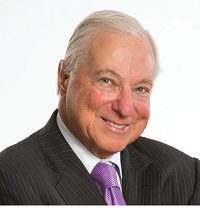 Typically, our clients are established owners, developers, investors and financial institutions. We also frequently advise commercial tenants and condominium associations across the state.
OUR ADVANTAGE
Besides being one of the few regional firms with full-service real estate capabilities, we have an established reputation in the New York and New Jersey markets, and a 50-year track record of delivering sophisticated advice that the industry trusts. We're also a partner-driven firm. Every client gets the benefit of a highly collaborative and responsive partner who has an intimate understanding of the real estate market. We also strive to continually add value to our clients' businesses whenever possible, and we put their interests first and foremost always. That type of service is fundamental to the way we operate, and it's the reason many clients stay with us across multiple generations.
ON THE HORIZON
We are always adapting to meet the needs of our clients, including the recent addition of partners Paul Werther, who handles transactions, and Jeffrey Cappola, one of New Jersey's leading environmental lawyers. In January 2021 we also added two top-flight partners to bolster our construction and real estate finance capabilities. Jacqueline Greenberg Vogt, who was ranked by Chambers USA as one of New Jersey's top construction attorneys, handles every aspect of the construction process, including dispute resolution and litigation, and Holly Gladstone bolsters our ability to execute real estate loan transactions across the U.S., including bilateral and syndicated financings.
TRANSACTION SPOTLIGHT
In December, we helped Richards & Robbins complete the $29.3 million sale of a seven-building, 300,000+ square-foot light industrial portfolio in Runnemede, New Jersey. The transaction was noteworthy because we also advised the company's founders, Bill Richards and Lenny Robbins, on the purchase and development of the property in the 1970s. Our attorneys also creatively completed the transaction during the COVID-19 pandemic, helping Richards & Robbins negotiate and execute a contract with the Israel-based industrial property investor Faropoint, all without any of the parties meeting in person.